Tech It Newspaper Xmas Edition 
Hi dear readers! We wish you a merry Christmas! With the holidays, allow yourself to take a break, you need it! It is time to enjoy your family and cherish your loved ones! Christmas is a day when you can share with others all you want. It is also a time to open your heart !
We are happy to tell you that teachers and students from different classes have decided to collaborate with us in this second edition of Tech IT!
We may seem like killjoys, but don't forget to think about the planet ! Recycle, consume responsibly ! For example you can buy all the supplies and presents you need near the place where you live to reduce CO2 emissions and it will surely make you save some money. Don't waste food ! Buy enough, but not too much !
To enjoy Xmas the British way, we would like to present you a wonderful and easy to do lemon curd recipe. It is a fruit cream. You can use lemon curd as a filling in homemade lemon pies, use it as a yummy spread or even tweak your frangipani recipe with it!
So you will need, for a big pot of lemon curd :
4 lemons (at least two organic lemons)

100g of butter

250g of sugar

4 eggs
First, Grate the zest of 2 organic lemons. Next, squeeze 4 lemons to get the juice we will use. After that, in a saucepan, mix the lemon juice, the zest, the eggs, the sugar and the butter cut into pieces. Heat in a double boiler without stopping to stir for 20 minutes, until the preparation thickens.Then pour your lemon curd into a jar.
And it is done !!! Share this recipe with your family !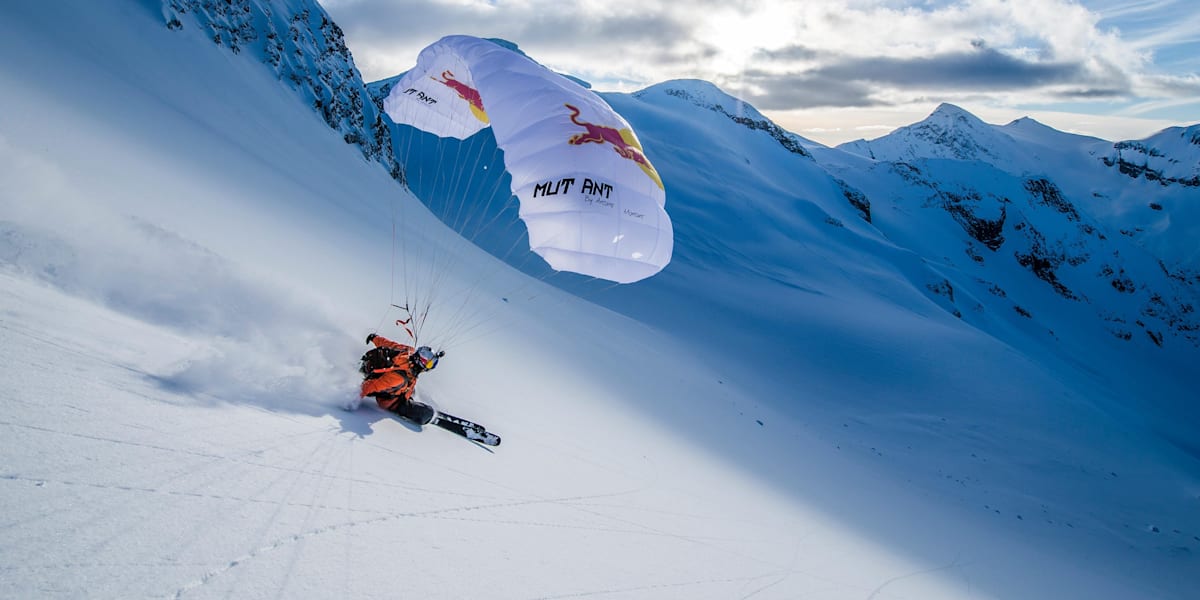 Unusual winter sports
For the first review of this newspaper we are going to talk about unusual winter sports
Tech IT Christmas Wishes
Présentation of Xmas edition of Tech IT newspaper and a recipe of lemon curd
Home Alone
A review for Home Alone films and a short presenation of the script of the history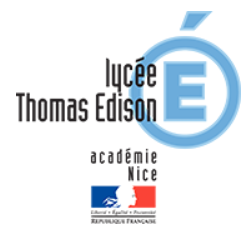 Interview of Greg, Océan and Soizic
A Interview of supervisor of high school of Thomas Edison
Game Lab
A Review of 3 games going to be released very soon
What's Happening
This Articles talk about what's happening inside our high-school
Gift ideas for less than 100 euros
it's a interview of Mr Deschance, our new Vice Principal
Christmas feel good tips
A artcile talk about chrismast feel good tips (playlist, movie …)
AN STI2D SUCCESS STORY
A article talk about Yan Conigliaro an STI2D student of Thomas Edison and he  enter the Polytech
Horror Xmas Story
This Articles talk about a horror story of Xmas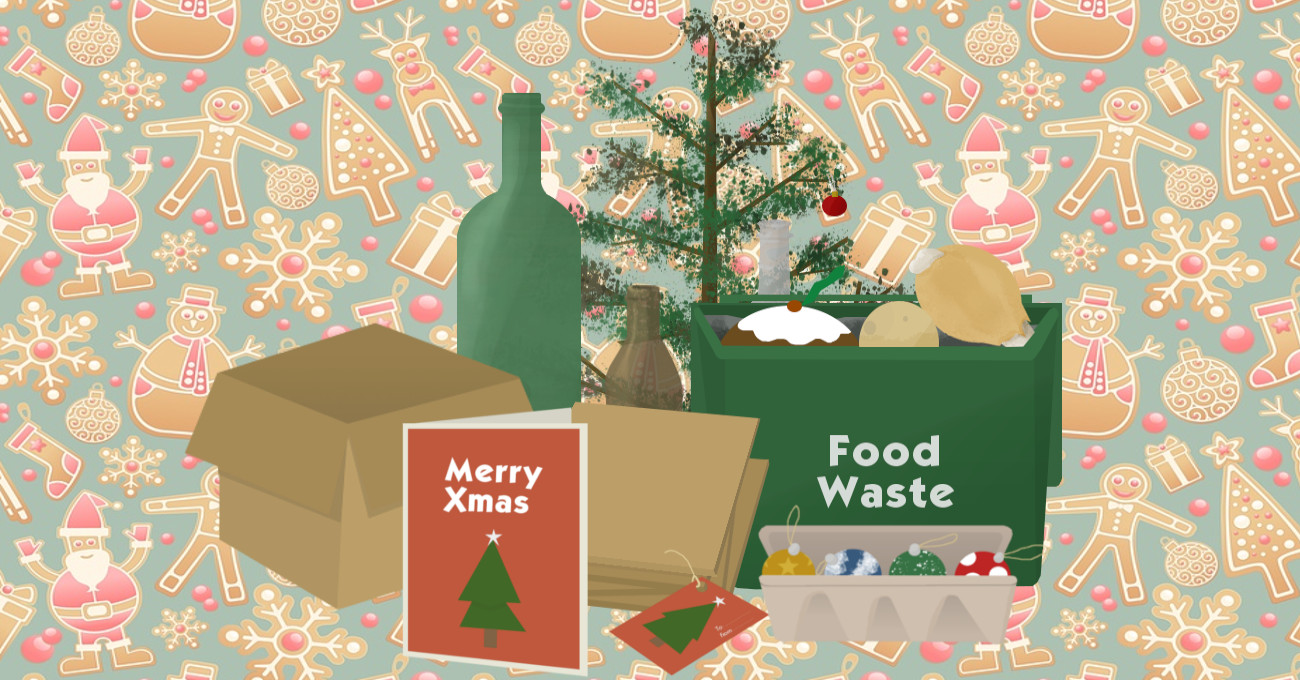 Xmas waste
It's a Article talk about the waste in the word during the Xmas period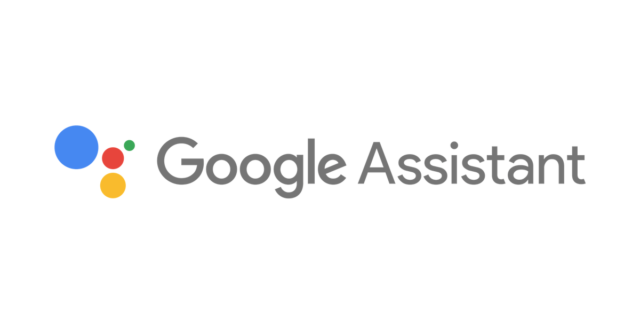 Google Assistant
A review of Google Assistant, and derive them from the product
Home Alone is an american cult family comedy made by Chris Columbus and released in 1990.      
 It's the story of the McCallister family, an American family who decided to takea flight to spend the Christmas holidaysin Paris . Everything was going fine for the big family until the day of the flight, during the departure of the plane, Kate McCallister (the mother), found out that they forgot one of their children (named Kevin), it was too late for the parents to go back to the airport, since the plane had already taken off.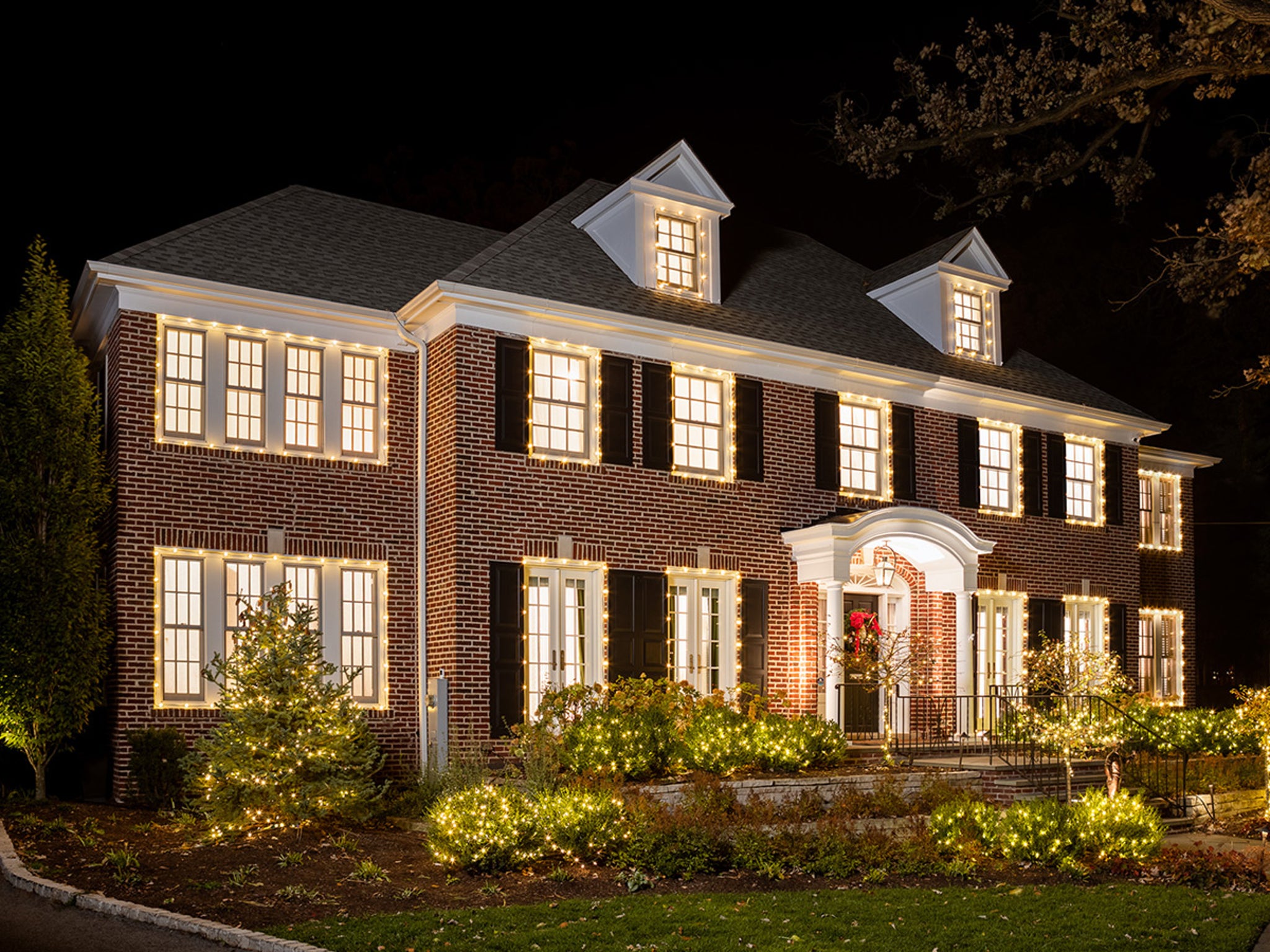 Kevin, aged 8 years old, finds himself alone in the house. His family tries to help him from Paris, and his mother comes back to help him. However, Kevin is very happy that he has gotten rid of his family which sometimes puts him aside.
What he doesn't know is that two thieves have planned to rob houses in his street on Christmas Eve, he will realize later that a robbery is going to happen to his house. Kevin then decides that he will counter the thieves' plan and protect his house from being robbed by making all sorts of traps all around the house.
Is he going to succeed in protecting his house ? Well it's up to you to find out by watching the film, available on AppleTV and Amazon PrimeVideo.
Interview Greg, Océane And soizi
3 of our school monitors 
Who are you? How long have you been working here for? 
Greg: For 6 years now I have been a monitor in this school.
Océane: I have been a school and boarding school monitor for 2 years .
Soizic: My name is Soizic, I have been here for 5 years.
Can you tell us about your jobs and studies? 
Greg: I have a baccalaureate in IT (information technology) with a business option. I tried to go to university for two months, but it didn't work out, so I stopped my studies. I also have a Braille transcriber certificate : I can create letters in relief and adapt text for blind people.
I started my first job when I was 16, I was a cleaner in Draguignan. 
Later, I worked as a waiter and a kitchen assistant, doing the washing-up. And I'm a school monitor! That's quite a lot of jobs already. 
Océane: I was a nursery school assistant and I am a school monitor here.
Soizic: Yes, I have a hairdresser's diploma. I was a hairdresser and I also worked as a shop assistant. 
Any animals? 
Greg: Yes, I have a cat but he's old, his name is Coyote from the cartoon character Coyote (Looney Tunes), but we call him Coco, not to be confused with Coralie, who is our colleague at work ! 🙂
Océane: I have a little cat too.
Soizic: I have a dog and a cat.
 Do you have any children? 
Greg: I have three children; Leo (12), Arthur (soon to be 9) and then there's my little Lisa who just turned 2 years old in October. 
Océane: No, not yet.
Soizic: I have two children.
Any plans for the future? : 
Greg: I intend to finish this year as a monitor, then maybe I'll get back to adapting documents for little blind children again or I might seize any other interesting opportunities. I'll just see where life takes me as far as my professional life is concerned. 
Océane: Well, my plan is to try and finish the year normally, and then if all goes well, next year I'd like to complete a law training so that I could organise auctions in the future.
Soizic: I would like to work with my husband.
Tell us about your hobbies: 
Greg: So I like reading a lot, walking in nature (the Verdon) . It makes you feel very small, it brings you back to what you are, just a little passenger on a planet that will last for thousands of years etc …
I also love to watch movies, the TV, and take naps !
Océane: I do crossfit and I really love going out on the weekends !
Soizic: I sing.
Plans for Christmas :
Greg: We have planned a big family dinner. Me and my little lady, we will be hosting our two families, so the plans for Christmas are to get the dishes right, not to burn them and to have enough chairs for everyone to sit at the table.
Océane: No, nothing special, as usual, family, presents, etc. 
Soizic: To get together with the family as every year.
What is the worst gift you received or gave ? 
Greg: So my wife and I drew lots to see who we would give a bad present to and another person we would give a good present to. And so for the bad gift it was my father and we had lots of ideas like a walking stick or glasses to remind him that he was old but we tried to be nice. And otherwise, apart from the not very nice T-Shirt that we all get and forget in the back of the wardrobe, I can't think of anything.
Océane: I don't know, I don't think I've received any bad gifts, I always choose them. 
Soizic: Not particularly, I have never received a gift that I didn't appreciate and I haven't given a rotten gift.
Do you have a Christmas message for the students ? 
Greg: Merry Christmas ho ho ho ! Enjoy life to the fullest, time flies, one day you're young and then you look back, it's already over. Enjoy your holidays ! 
Océane: Enjoy Christmas, the holidays, Your family and friends !
Soizic: Enjoy your loved ones because with this pandemic it's all a bit complicated !
The Crew 2 is a racing video game which was released on June 29th, 2018 by Ivory Tower and by Ubisoft for Microsoft Windows, PlayStation 4, Xbox one and Stadia. This is the sequel to The Crew (2014). In this game, you can do whatever you want: either drive freely on public roads or take part in car races and it all takes place in the United States. There are 4 main categories: street race, off road, freestyle and pro racing. 
In this game you play as a youngster who is trying to become a great racing champion. The more you win races and other activities, the more you earn rewards and money and therefore you can buy yourself better vehicles such as boats, planes, motorcycles or even cars (there are more than 220 of them). 
The game offers a cooperative multiplayer mode, which allows players to join all those events together. This mode can also be played alone against artificial intelligence. 
Personally I love to play this game because it is an exciting game and if I had to give it a rating I would give it a 4.5 out of 5 because in my opinion there are always a few points (minor points) to improve, we are talking about details.
Articles : What's Happening inside our high-school ? Edition 2
Webradio :
On the 15th of November, the web radio met with Mrs Déchance, Mrs Delavictoire, CVL members, Mr Lucca and webradio members to discuss how they wanted the webradio to be throughout the year. This meeting lasted a little over an hour and gathered around 20 people.
It was a really enriching and interesting meeting and was fruitful for the webradio. Indeed, goals were set, questions were answered and doubts were cleared. A list of all the programs the webradio will broadcast soon has been made, let's have a glance at it: 
"Le Débrief Sport Méca" ; "Le Seigneur des Plateaux" ; "Petite Vie au Pôle Espoir" ; "Tech IT" ; "A la bonne heure" and many more !
If you want to find out more about them, join the webradio's Discord and ask members directly for information. 
The biggest challenge for webradio members is organisation: the most difficult part isn't to prepare or shoot the podcast, it's to find the right time to shoot it as members have different timetables and availability.
Never forget that studies come first, regardless of every project you may have! The webradio board insists that you shouldn't skip class to shoot a program.
Photo club:
The photo club is a club created by Mr Perrache, a History and Literature teacher who is passionate about ancient photography techniques. At each school Mr Perrache has been to, he has opened a photo club. As far as Lorgues is concerned, it has been 4 years since the photo club was created after asking Mr.Bardet, the principal, for permission.
But what skills do we gain at the photo club ?
Well, students come Monday evenings from 4pm to 5pm to learn about non-digital photography by retracing the history of photography, they work on their photography skills and of course, they carry out personal work.
The club participates in exhibitions in some EHPADs, Festivals like the one in Draguignan in 2019 where the club won the 3rd prize, and recently the one in Menton (20th of November to the 28th of November 2021) and later on, in April, they will hopefully participate in the Festival of Mouans-Sartoux.
On top of this, the photo club records and publishes programs for the Webradio. Their program is named "Ecouter Voir" and is about the analysis of a chosen image, for example, for the first edition, it was The Woman in Hitler's Bathtub  by David Miller. 
But how to join the club? Nothing easier ! Go ask Mr Perrache by sending him a message on Atrium or directly in person and just try to be present Monday from 4pm to 5pm to learn about photography !
UNSS : 
The UNSS or AS, is an association created by the sports teachers with the high-school which offers students the possibility to train and compete in 5 different sports : Badminton, Rock-climbing, Volley-ball, Rugby and indoor Football. All that for only 30€ a Year or 40€ with a t-shirt. 
Students in the UNSS participate not only in training sessions and competitions but also in fun activities like ski outings and challenge days that cover a variety of different sport activities. 
This year, there are 280 students in the UNSS which is a record for our high-school. 
But what's coming next ? Well, the 8th of December, there is a Cross Country running competition which students with the UNSS licence can partake in. And a girl only rugby tournament is planned for january 2022 where 3 high-school teams will compete against each other. The winners will participate in the academic tournament. I'll just say this: LORGUES'S TEAM WILL WIN! (I'm totally unbiased)
To recap, for only 30€ a Year, you have access to 5 sports which you can practise casually, or train seriously and participate in competitions as well as enjoy sport outings. No time for doubt, go join a team!
Gift idea Less than 100 €
Gift ideas for less than 100 euros
If you want to please the people you love by giving them nice gifts related to technology without breaking your piggy bank, we've got you covered!
 If the person you love the most likes music, you can give them a music-related gift, and for a budget of 100 euros, you can offer him or her a small Apple speaker for 99 euros,that exists in several colours.
   (Apple.com)
This speaker is Dolby Atmos compatible, has Siri and provides a 360° sound output for listening in all directions.
This speaker has the bluetooth and wifi.
! Caution ! The speaker is not portable, it needs a continuous power source.
If your loved one likes colours or is planning to decorate his or her house, I have just the thing for you: multicoloured connected light bulbs.
 philips hue lightbulb in white&color E27
99 euros ( 76,13 € ) black friday deal
These bulbs are connected, which means that you can control them via bluetooth,increase the brightness or decrease it, as well as change the colour of the light  However, if you want to control several bulbs in several rooms or control them remotely from home you will need the Philips Hue Bridge, which is
a small device looking like a box that will allow you to control as many bulbs as you want as well as outside your home, you will need to add an extra 50 euros.
If the person you love is always saying "oh no ! I don't have any space left on my computer" or likes to have a separate space to store anything he or she needs, I have the solution for you, an external hard drive.
159 euros ( 78,99 € ) black friday Deal 
It's a portable hard drive so it's small and compact if you need to transport your data between classes for example for a presentation or even at home for movies or games. In addition, this hard drive is shockproof, water and dust resistant (IP55). The hard disk is in USB-C which facilitates connectivity.
It is also equipped with an NVMe SSD, which can read up to 1GB/s, which is extremely fast, it will simplify your data exchange.
For Christmas, a voice assistant can always be a pleasure, to note down an appointment or even ask for a recipe, or even to turn the lights on in your house. With the Google Nest Hub (which is compatible with the Philips Hue Bridge) you will be able to turn on the lights just by asking it. How cool is that?
119 euros ( 100 € ) black friday offer
The Google Nest can be useful in everyday life. For example, you can ask it to set an alarm clock, tell jokes, ask what the weather will be like, play music, run playlists or even play the radio.
It's not that big, it's 17 centimetres long and 11 centimetres wide. Moreover, it also has a touch screen. The google nest can be placed anywhere, it won't take up much space and it will help you in everyday tasks.
If the person you love keeps losing his keys, I have just the thing for you, Samsung SmartTag.
75,99 € ( 61,38 € ) black friday offer
SmartTag is a good compromise for people who regularly lose small everyday items such as keys or a bag, or even a pencil case.
You will be able to locate it and find it easily thanks to a bluetooth geolocation system, and even if the objects are lost at more than 100 meters. There is also an option that you must activate on your phone which will be able to inform you if your SmartTag has been detected by another phone with the precise place, then you will be able to make it ring, allowing you to find it easily.
Christmas feel good tips :
It's beginning to look a lot like christmas… 
In fact, in less than 30 days, we'll all be by our christmas tree, opening our presents. So, to immerse yourself in the Christmas magic, we've decided to prepare you a playlist, composed of our favorite christmas songs, a  Christmas movie list ans a list with our favorite activities to do over Christmas time :
Playlist :
All I want for christmas is you

, Mariah Carey

Santa tell me

, Ariana Grande

Last Christmas,

Wham!

It's beginning to look a lot like christmas

, Michael Bublé

Snowman

, Sia

Let it snow

, Dean Martin (also the Frank Sinatra version)

Rocking around the christmas tree,

Brenda Lee

Jingle Bells Rock

, Bobby Helms
Movies :
Home alone 1 & 2

The grinch 

The polar express

The nightmare before christmas

Jingle all way

Christmas Prince 1,2 &3
Things to do :
Drink a hot chocolate as you watch a Christmas movie and curl under a blanket!

Make a wishlist for Christmas

Prepare your Christmas tree

Think about gifts for your family (you can make some by hand)

Bake Christmas cookies

Make a gingerbread house

Go sledging if there is snow !
AN STI2D SUCCESS STORY : Yan Conigliaro
A great career
On December 4th, 2021, the Polytech school in Nice will hold its engineering graduation ceremony. Among the graduates is a former student of the Lorgues Thomas Edison high school. Today, he is an engineer in a large company specialising in the travel industry.
Yan Conigliaro was a student at the Lycée Thomas Edison in Lorgues from 2013 to 2016. He obtained his STI2D baccalaureate, option SIN, with honours in June 2016.
After the selection and success with the Geipi Polytech competition, he was able to enter the Polytech Marseille engineering school.
First he did a DUT GEII (electrical engineering and industrial computer science) AVOSTTI course, reserved for students with an STi2D baccalaureate) which allows them to benefit from reinforcement courses in mathematics, physics and computer science in order to catch up with the level of students who leave the preparatory course integrated into the Polytech network.
He obtained his DUT GEII in 2018 and then entered the Polytech Nice Sophia engineering school in the 3rd year of the engineering cycle, specialising in computer science.
He passed a TOEIC test in English in 2020 in his 4th year, with a score of 815 out of 990 (785 are required to get the engineering diploma).
He completed his final year with a specialisation in software architecture in an apprenticeship at Amadeus (a leader in the distribution and sale of travel services). This enabled him to obtain a double degree in addition to his engineering degree: a master's degree in computer science with honours.
Even before his official graduation, many companies (from start-ups to large multinationals) offered him numerous engineering jobs on permanent contracts.
Currently, he is a software development engineer with a permanent contract at Amadeus.
Final words:
According to him, taking an STI2D baccalaureate is very advantageous because it allowed him to have technical knowledge in programming as soon as he entered the DUT. Furthermore, it allows you to obtain a DUT diploma, which is an additional diploma that makes it easier to obtain an internship in the third year of engineering school and it provides you with a technical background that is necessary to compensate for the theoretical knowledge that is lacking in comparison with students from the Prépa.
A technological baccalaureate is therefore not a hindrance to higher education compared to general baccalaureates. On the contrary, most courses have places reserved for students from technological streams and these places are rarely all filled. So you should GO FOR IT!
He thanks the educational team of the Lycée Thomas Edison in Lorgues, and particularly Mr Tayan, and wishes all the students of his former high school success in their higher education.
The rough reality of Christmas
Christmas is for a majority of us a moment of love, friendship and kindness, but for a few of us, Christmas is a terrible nightmare because of one living being : Santa Claus.
Every  December 24th in the evening, when all the children are asleep, Santa Claus kidnaps the bad kids to punish them, with the worst atrocities that can possibly exist and which I can't even describe, he does that to purge them from their deadly sins so they deserve their presents on December 25th. He lives in an unknown place somewhere in the North pole. He slides thanks to a sledge dragged by dead deers, he moves so fast that he is invisible to the human eye and when he is close enough, we can clearly hear a slight laughter followed by a gloomy whisper saying « merry Christmas ».  His accommodation looks more like a cave than a house. There, there are no presents as we can imagine but only corpses from children who didn't survive the purge, a candle is the only source of light.
He comes back from the dead only once a year for Christmas. During his rest, he uses the clothes of the dead children that are scattered on the ground giving off a horrible smell. People tell that he wears a large coat covered with the blood of the children. And they think that he uses a bag, not for the presents but to transport the kids. Only one child has seen him and is brave enough to talk about what he looks like, he describes him as a chubby 6.5 ft tall man with a large white beard that covers almost all of his face. The only part of it we can see is his eyes or at least what is left, because he has no eyes, but only two holes in his head which are constantly bleeding. He also wears a hat too tiny for him, it looks like a child's black hat. The astonishing thing is that he moves really fast and has incredible reflexes for someone that massive. Parents tell their children to be wise not because they do not want to offer a present to their children but because they do not want them to be kidnapped by Santa Claus. People have already sent an expedition to find him but only one of them has returned alive and does not want to talk about what happened over there.
COLLAB WITH Mr Fiolek's 2ndes EURO
Let's have a SUSTAINABLE Christmas
Lots of people have noticed that Christmas is becoming more and more commercial. We spend, consume, celebrate with our family and friends.  Christmas is often seen as a magical time, however, the lights of this party blind us so much that we don't see all the waste and the consumerism that Christmas generates every year… It's the  annual consumer summit ! From food waste in the UK to over-consumption in France, here are  some impressive numbers on Christmas : 
 Wrapping papers : 
Gift-wrap is one of the most used items at Christmas, yet it's very easy to do without it.  
Another study by Zoe, which may be more alarming and representative, demonstrates that  in 2013, so much wrapping paper was bought in the UK that it would be long enough to stretch to  the moon ! 
How do we fix this ? Why not use newspapers to wrap your gifts,  reusable bags or simply  pieces of fabric? (it's called Furoshiki in Japan).
Food waste in the UK : 
In the UK, people waste 5 million Christmas puddings, 2 million turkeys, and 74 million mince  pies each year and a huge amount of vegetables, fruit and snacks. About 114,000 tonnes of  plastic packaging are thrown away and not recycled in the UK at Christmas and around 5% of the  21 million people who receive at least one unwanted gift each Christmas throws it away, they  won't be regifted, sold or given to charity ! 
Our tip: LESS is MORE!
 How about France ? 
In France, about 61 millions toys, 6.5 millions Christmas trees, 150,000 tonnes of oysters and 40,000  tonnes of chocolate are sold every year at Christmas. That is A LOT especially since we know that a big part of it will be wasted…
But we can  reduce these figures this year by consuming less and better ! This year,  don't hesitate to buy reasonable amounts of food and, please, don't just consume for the sake of it,  because Christmas is above all a celebration of LOVE and KINDNESS, of SHARING but certainly not of waste !
Google Assistant offers voice commands, voice searching, and allows voice-activated devices to be controlled, letting you complete a number of tasks after you've said the « OK Google » or « Hey Google » wake words. It's designed to give you conversational interactions, making the fact of talking to an object way more natural.
Google Assistant will:
Control your device and your smart home

Access information from your calendars and other personal information

 Find information online, from restaurant bookings to directions, weather and news

Control your music

Play content on your Chromecast or other compatible devices

Run timers and reminders

Make appointments and send messages

Open apps on your phone

Read your notifications to you

Real-time spoken translations

Play games
Google assistant is an Artificial Intelligence that you can find on all Android phones as well as on Android TV or even on wear os (Android watch). I can also talk to you about google Nest which is a product sold by google, this product is composed of a small touch screen and speaker on which you can interact with the voice or simply on the touch screen, this allows you for example to follow in real time a recipe or listen to music.
Google Assistant can help you navigate in Google Maps, on both Android and iOS devices. With your voice, you can share your ETA (estimated time of arrival) with friends and family, reply to texts, play music and podcasts, search for places along your route, or add a new stop, all in Google Maps.
Google Assistant can also auto-punctuate your message (on Android and iOS phones) and read and reply to all your notifications (Android only).
Google Assistant also works with many popular messaging apps and SMS, including: WhatsApp, Messenger, Viber, Telegram, Android Messages and more. When driving, Google Assistant can auto-calculate your ETA from Google Maps and can send it to friends too, if you have an Android device.
Now we are going to talk about the security of our private life regarding what Google assistant is allowed to share online. According to a privacy report, google assistants collect non-anonymous personal data, so it means that we can be identifiable thanks to the data that google gets on us. Thanks to google assistants, geolocation data, biometrics, behavioral patterns are also collected.
You must be aware of the fact that your data is also shared with third parties for analysis, research and/or product improvement as well as for advertising, marketing etc…